Appendectomy compared to antibiotic treatment for appendicitis – a randomized study
An important and interesting article published on 05/10/2020 in the newspaper NEJM and describes a randomized intervention study that examines two methods of treating appendicitis in adults – appendectomy or antibiotic therapy.
introduction – For years it was customary to remove the appendix as an accepted treatment for inflammation of this organ (appendicitis). Although in recent years beautiful studies have emerged on the option of antibiotic treatment alone in this condition, the vast majority of adults (and children) with appendicitis are still being operated on.
The aim of this study was to examine whether there is a preference for one of the two therapeutic approaches, even in cases that have been excluded for one reason or another in previous studies.
Methods – Adults only with a diagnosis of imaging-based inflammation (usually CT). The study did not include people in the condition of a shock, recurrent event, major abdominal infection including abscess, malignancy or perforation (rupture) in addition with free air in the abdomen. Important – In contrast to previous studies, people with appendicitis also entered this study. Appendicolite is hard feces that clogs the appendix and this has been a reason in previous studies (but not in this study) for surgical intervention.
Randomization was performed between the people who expressed willingness to participate in the study and those who entered the antibiotic group received intravenous treatment for at least a day and were treated with the antibiotic for a total of 10 days (after intravenous treatment he underwent treatment with pills).
Underwent surgery – could have been operated on with a laparoscopic approach or open surgery.
What did they check next? Countless objective and subjective data after one week, one month and 3 months from the research intervention. Of course complication rates, loss of work days and more and more are important variables.
Results – 1552 were randomized, 776 in each group. The two groups were identical in demographic characteristics between them. It is important to note that in 27% of the study population, appendicolite was demonstrated.
Antibiotic group – about half received the first day of intravenous antibiotic treatment in the emergency room and only 50% were hospitalized.
Surgery group – 95% were hospitalized. The vast majority of the patients underwent laparoscopy (96%).
Despite the need for hospitalization, the time of discharge home was similar between the two groups regardless of whether the person was hospitalized, operated on or not operated on – about 1.3 days on average.
Allegedly according to the authors, after about a month there has been no proof of superiority to one of the methods in terms of quality of life and in terms of many acute symptoms including fever and pain disappearance.
However, a number of significant differences were observed between the groups.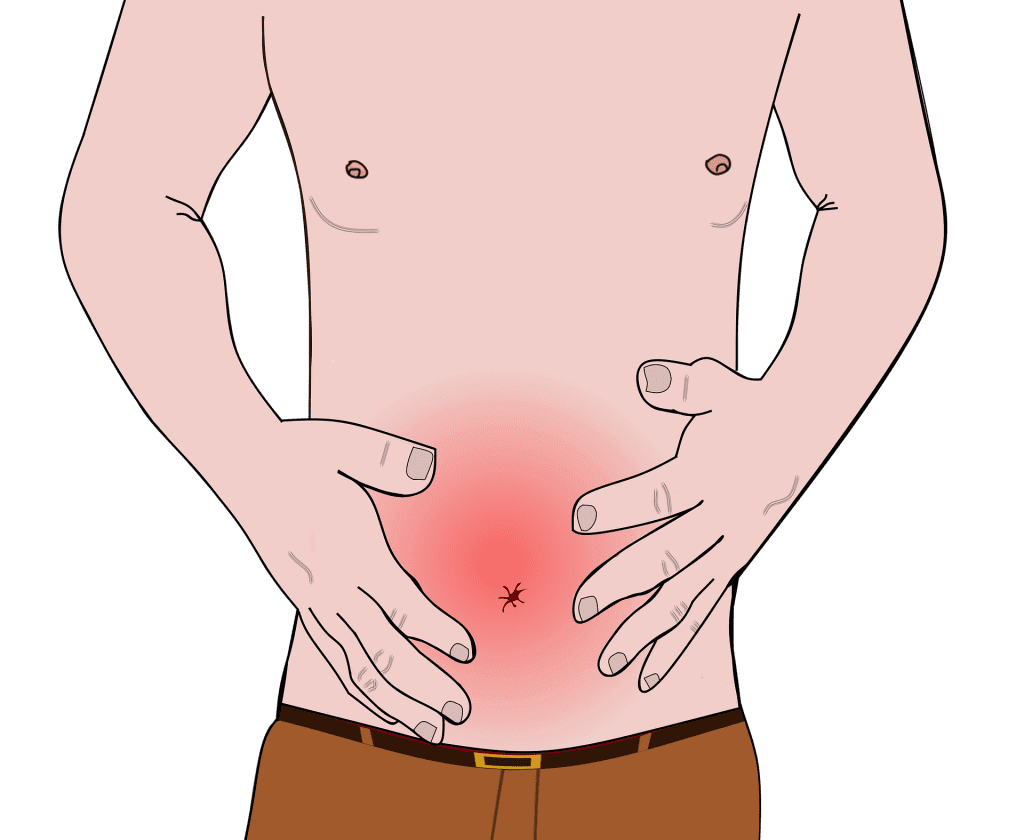 In the antibiotic group 11% received another course of antibiotic treatment within a period of 3 months after the intervention.
Furthermore, patients in the antibiotic group underwent surgery to resect their appendix eventually at the following frequencies: 11% within two days, 20% within a month, and 29% within 3 months (41% if there was appendicitis and 25% if not). In addition, patients in the antibiotic group alone visited clinics after the intervention in 9% of cases compared to 4% in patients. Re-hospitalization due to complications (including eventual resection of the appendix) in 24% of the antibiotic group compared to 5% of the population operated on.
Loss of work days – a significant advantage for the antibiotic group. 5.3 days in the antibiotic group compared to 8.7 in the surgery group.
Complications – This is also more of a complication in the antibiotic group, especially in the appendicolite group. The group of antibiotics needed more drainage of an infectious complication and also suffered more from side effects associated with prolonged antibiotic administration.
discussion – Very much depends on our angle of view.
On the one hand it can be seen that there are many patients who have been treated conservatively (antibiotics only) and after a week and after 30 days have greatly enjoyed this approach, without any difference from the group of surgeons. In fact 7 out of 10 people treated with this approach.
On the other hand, a significant percentage (too high in my opinion) of the antibiotic group alone eventually came to surgery and what is not less important – more complications.
When comparing the data between the groups it can be seen that the appendicolite group is the one that caused the significant differences between the groups. This is a group that has not been studied in the past and has been excluded (retrospectively and rightly so) from previous studies. If only those people without appendicitis (after all, most people were diagnosed in the city and knew due to recruitment whether or not there was appendicitis) would undergo randomization because there were no significant differences between the groups.
So what do we take from the article in question?
In the case of appendicitis in adults without appendicitis, then the conservative approach of antibiotics alone does not fall short of the surgical approach.
What about children? Most of these studies start in adults and after a few years the attitude flows to children as well. Already now there are quite a few children in Israel and around the world who are guided by the conservative approach and it seems to me that in the coming years we will see more and more people being treated with this approach.
Nice to find out that medicine is not quiet about Shmarya, even things that would have seemed so absolute 5 and 10 years ago can be revised and changed from end to end.
But it all relies on excellent research, like the one summed up.