Vaccines against the corona virus in Israel
Who would have believed that in December 2020, vaccines against the corona virus would land in Israel. It is in my opinion a kind of medical miracle that testifies to one, very powerful side, of all mankind. And who would have believed that about 3 million Israelis would be able to get vaccinated in at least one dose in early February.
On 11/12/20, an important chapter on corona vaccines was added for the first time to the vaccination briefing in Israel. Therefore, the purpose of this section of the site is to try and sort out the same guidelines regarding those two vaccines in question.
In the end, my personal recommendation for anyone debating whether to get vaccinated or not.
What vaccines against Corona are currently available in the State of Israel?
There are two vaccines available in the State of Israel:
The first is BNF162b2 from Pfizer BioNTech.
The other is MRNA-1273 from Moderna.
Both vaccines produce antibodies against the shell protein of the virus. It is a protein that is important in infecting cells with the virus.
What is the innovative method used in these vaccines?
Both vaccines work in an innovative method called mRNA. That is, the vaccine (the same RNA nucleic acid) acts as a template within the body's cells and they are the ones that produce the shell protein of the virus against which the body produces neutralizing antibodies. The same nucleic acid works at the protein production site of the cell (ribosome) and does not enter the cell nucleus or affect its genetic material. Also, nucleic acid breaks down shortly after it enters the cell.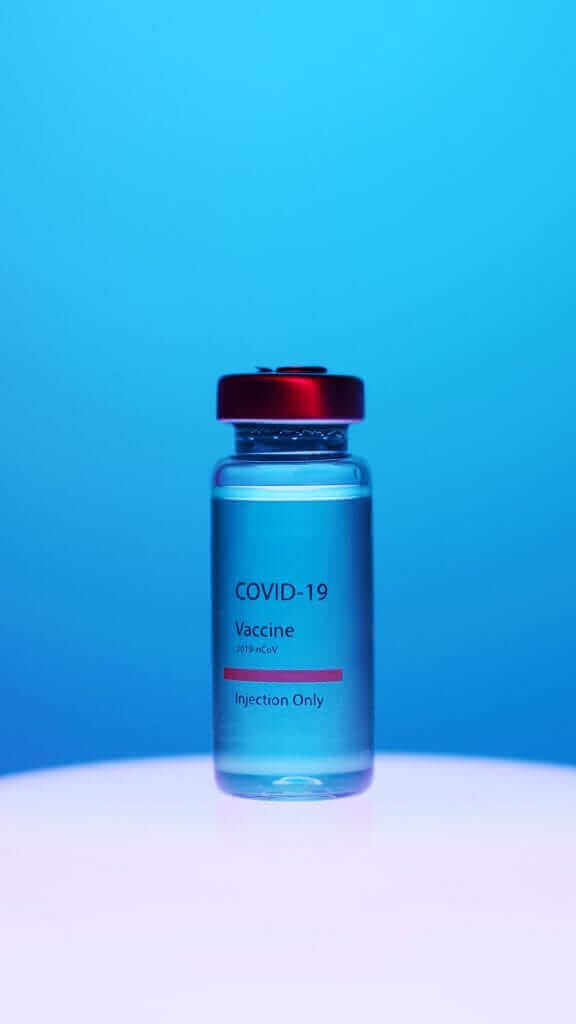 Has the vaccine gone through all the usual clinical research stages?
Yes. Despite the short time that has passed since the corona virus entered our lives, the two vaccines went through all the usual stages including research in laboratory animals, later in a small amount of people and in the second and third phases the efficacy (and safety) was also tested in over 70,000 people.
What is the effectiveness of the vaccine?
According to two large studies, third phase, the immune efficacy for disease prevention is 94.1-95%.
What is the dose and where is the vaccine given?
Both vaccines are given intramuscularly by injection into the arm muscle. In the Pfizer vaccine the dose is 30 micrograms at 0.3 ml, in the Moderna vaccine 100 micrograms at 0.5 ml.
The Ministry of Health recommends a distance of at least one week between other vaccines and the vaccines to Corona, in order to prevent misrepresentation of unusual events in the vicinity of the vaccine.
How many doses should be received in order to be considered vaccinated and by what difference?
Pfizer vaccine – the vaccine should be given in two doses, with a minimum time interval of 21 days. However a second dose given at least 17 days after the first dose will be considered valid.
Moderna company vaccine – the vaccine should be given in two doses, with a minimum time interval of 28 days. However a second dose given at least 24 days after the first dose will be considered valid.
As with other vaccines, if the second dose is given after a longer period of time, it is not necessary to start the series from scratch.
According to the Ministry of Health, there is a preference for a vaccine in a second dose of the same vaccine in which the person is vaccinated for the first time.
In the uncommon case of a vaccinated person who has no possibility of knowing which vaccine is vaccinated in the first dose and is in a high risk group to become ill or there is a doubt that he will be vaccinated later, he should be vaccinated in the available vaccine and this dose will be considered the second dose.
Who can not be vaccinated at this point in a vaccine for corona?
Several populations cannot be vaccinated at this time:
A. Recovering from corona – Recovering that they have documentation that took place in PCR or recovering according to serology. This is not because there is any safety issue with the vaccine recovering, but because of the thought that those people who have already recovered are vaccinated against the virus while there is a population that is unprotected and worthy of vaccination earlier. Note that according to the instruction it is not necessary to check before vaccination the people in general whether they have been ill or not in the past, just do not vaccinate those who have already been ill. Another note – Residents of " Protecting Fathers and Mothers" or welfare institutions can be vaccinated, including recovering children.
B. People with an immediate severe allergic reaction (anaphylaxis) to a previous dose of vaccine against the corona virus or any of its components. The vaccine should also not be given to patients suffering from a reaction to a number of injected drugs or anaphylaxis for an unknown reason.
C. Children or adolescents before the age of 16 years in the exclusion of children from the age of 12 years who have a risk factor for a serious illness, see below.
D. People with acute fever including fever above 38 degrees.
E. People who are in isolation – according to the instruction, will be vaccinated at the end of the isolation.
In the same update dated 21/12/20, warnings and clarifications were given regarding patients with one degree or another of allergic reaction. In light of the multiplicity of questions I will emphasize that you can vaccinated patients who have previously reacted with an allergic reaction at any level from a specific known allergen including food, oral medications, X-ray contrast material, insect bites and more. Even if the person carries an epinephrine syringe he can be vaccinated under proper supervision.
What about pregnancy and breastfeeding?
An update to the vaccination briefing dated 21/12/20 states that there is no impediment to vaccinating a pregnant woman, at all stages of pregnancy. In addition, it is not a problem to vaccinate breastfeeding women.
There is also no problem or waiting period until getting pregnant after receiving the vaccine.
Recently, questions have also been raised about the potential harm to fertility in vaccinators – well, there is no scientific basis for that. Not to a woman before or during pregnancy and not to her children. In a framed article – not for men either.
After a number of foreseeable cases (as in almost every viral infection) of severe corona infection in pregnant women at different stages of pregnancy, I think the vaccine can and should be recommended in all pregnant women, in accordance with the recommendations of the Ministry of Health.
Specific about breastfeeding – If so, then a breastfeeding woman can passively pass antibodies to the fetus and possibly protect it from infection or disease.
Although various studies have already recruited children aged 12 years and older, and although no unusual side effects were observed in the vaccine group, no data have yet been published regarding efficacy in these age groups. Therefore, at this stage, in the Pfizer vaccine, the Ministry of Health's recommendation is to vaccinate boys and girls from the age of 16 in the State of Israel. My detailed opinion on this recommendation At the following link.
In a Moderna company vaccine, the minimum age is 18 years.
In the future, if the vaccine is found to be effective even in the younger age group, the aspiration will be to vaccinate the children because although they do not usually develop a serious illness, they are part of the virus' transmission cycle.
Who about the corona vaccine in children aged 12 to 16 years?
On 27/01/21, the Ministry of Health recommended that children be vaccinated from the age of 12, provided that:
1. They are members of the household of a person suffering from severe immunosuppression.
2. The child suffers from significant illness including:
A. Morbid obesity.
B. Neurodevelopmental disorders include seizures and congenital syndromes.
C. Diabetes (strange to me, balanced diabetes in children was not a risk factor for a serious illness in Corona).
D. Severe chronic pulmonary disease (not including balanced asthma).
E. Immune and malignant suppression states.
F. Heart failure or pulmonary hypertension.
G. Renal failure.
H. Sickle cell anemia.
Vaccination of children at these ages will require the doctor to sign a Form 29C, the approval of the HMO and the approval of the chairman of the vaccine committee against Corona.
Complex, but at least in some of the conditions mentioned, can save significant morbidity.
What are the common side effects of the vaccine?
In both vaccines and as in any muscle-given vaccine, local sensitivity is the most common side effect.
In addition, fatigue, fever, headache and joint pain were described. It is interesting to note that side effects were more common in young people under the age of 55, compared to adults over the age and were more observed after the second dose compared to the first.
Remember that these vaccines cannot cause coronary heart disease, it is not a live attenuated vaccine.
Many people are afraid of late side effects of the vaccine, as the longest follow-up period for people who have been vaccinated is a few months. Although there is always the possibility of a late side effect, no long-term side effects have been observed in clinical trials in which this method of immunization has been tightened (use of mRNA).
What is the privilege of vaccine recipients?
According to the decision of the Ministry of Health, people who have completed the second dose of vaccine will receive a "green notebook" that will take effect one week after the second dose is given. The holder of this certificate will have a status similar to that defined as recovering, including:
A. Will not be charged for re-isolation if exposed again to another patient.
B. Will not be charged for isolation when returning from abroad – this is a very significant clause in my opinion. Ostensibly, vaccinated people will be able to return to Israel, even from a red state without going into solitary confinement afterwards. If other countries in the world make a similar decision regarding vaccinated people, the sky will actually open without any obligation to isolate the people who have been vaccinated.
For the avoidance of doubt, the obligation to wear a mask and the rules of social distance also apply to people who have been vaccinated.
So should you get vaccinated?
I understand and am attentive to the concerns of many people. From the speed of vaccine approval, through questioning its need to thinking about safety issues and conspiracy theories.
I'm not there and I'm not trying to convince anyone who thinks this is a dangerous vaccine that has not been properly tested.
I have already been vaccinated with both doses, as has my 83-year-old mother. With all my heart.
The lives of all of us have changed, often not for the better, and these vaccines have an option to regain some of what was lost. This vaccine has the potential to protect entire populations of people who have been harmed or who have the potential to be actually harmed by the corona virus.
Forced vaccination will not happen in the State of Israel, so those who do not want to be vaccinated will not be vaccinated.
In conclusion, every passing day brings with it new surprises in the war against the virus. In my opinion these vaccines, as well as other vaccines that will come against the corona, have the potential to protect entire populations of people whose virus actually threatens their health.
Keep in mind that we do not yet know exactly how effective the vaccine will be. There is a difference between cow jobs and post-marketing. That is why I strongly advise everyone not to leave the clinic after you have been vaccinated and to forget the rules of social distance. This is until we understand exactly what the vaccine does and how much it prevents infection.
But you can certainly pray that it's time to beat the virus.